Just when we all thought that the bikini season has ended, Bake Lively proved everyone wrong with her gorgeous bikini body.
Blake Lively, 28 was spotted last week in Australia as she was shooting her scenes for "The Shallows", an upcoming shark thriller. The actress wore a teeny two-piece in which she looked drop dead gorgeous.
Incidentally she gave birth to her daughter, James in December 2014.
How did she manage to get that stunning bikini figure? Don Saladino, Lively's trainer had a chat with People Magazine exclusively and discussed about the regimen followed by the actress to prepare for her upcoming film.
The trainer said that he had gone much beyond to making Lively look stunning in a bikini. He said though it was important but he also focused on ensuring that her energy level was always high and ensuring that all through the day, she had an optimal recovery while shooting for the movie.
Also Read: CARRIE UNDERWOOD REVEALS SLIM POST-BABY BODY IN WHITE HOT DRESS AT CMT MUSIC AWARDS 2015
Saladino had only two months in his hands to prepare his celebrity client for that particular shoot at the beach. Lively's workout frequency was increased from once or twice a week to about 5 to 6 times in a week.
The trainer shared how he would make Lively do a workout for her upper body on Mondays and lower body on Tuesdays. He ensured that she had a playful workout in the pool on Wednesdays when she was asked to do laps.
Saladino shared that Thursdays  again a day for her upper body workout and Fridays were meant for lower body. On Saturdays, they focused on accessory movers; the shoulders and the arms.
Lively's diet was fat free and she used coconut oil for cooking. Her source of energy was from sweet potatoes, white rice, and fat-free oatmeal.
Saladino said that he never intended to train her as a model or a fitness competitor would undergo. He knew that he has to feed a woman with a small baby, who needs to get specific nutrients to keep herself fit.
Saladino understood that Lively needs to take good care of her body and has to eat healthy food. He feels that they deployed the right strategy and it was not about achieving results through starving her.
And the results are for everybody to see.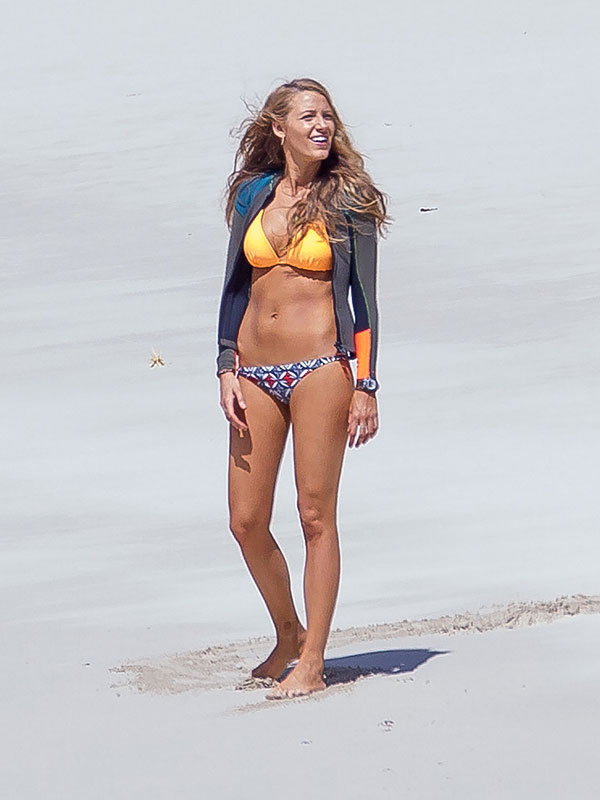 Also Read: JUSTIN TIMBERLAKE PRAISES WIFE JESSICA BIEL AS SHE SHOWS OFF POST-BABY BODY
Picture Source: Wikimedia Commons